A tradition among some friends of mine...Never let not owning the gun keep you from buying the proper accessories when the time is right...you can always get the gun later.
Last year I ordered a Com III holster from Eric at HBE Leatherworks in anticipation of eventually getting the gun that goes in it. Well scored at the gun show this weekend and walked away with the Urban Gray / Suppressor ready CZ P-07 in 9mm.
Not sure why images aren't showing up in post, but here's the links.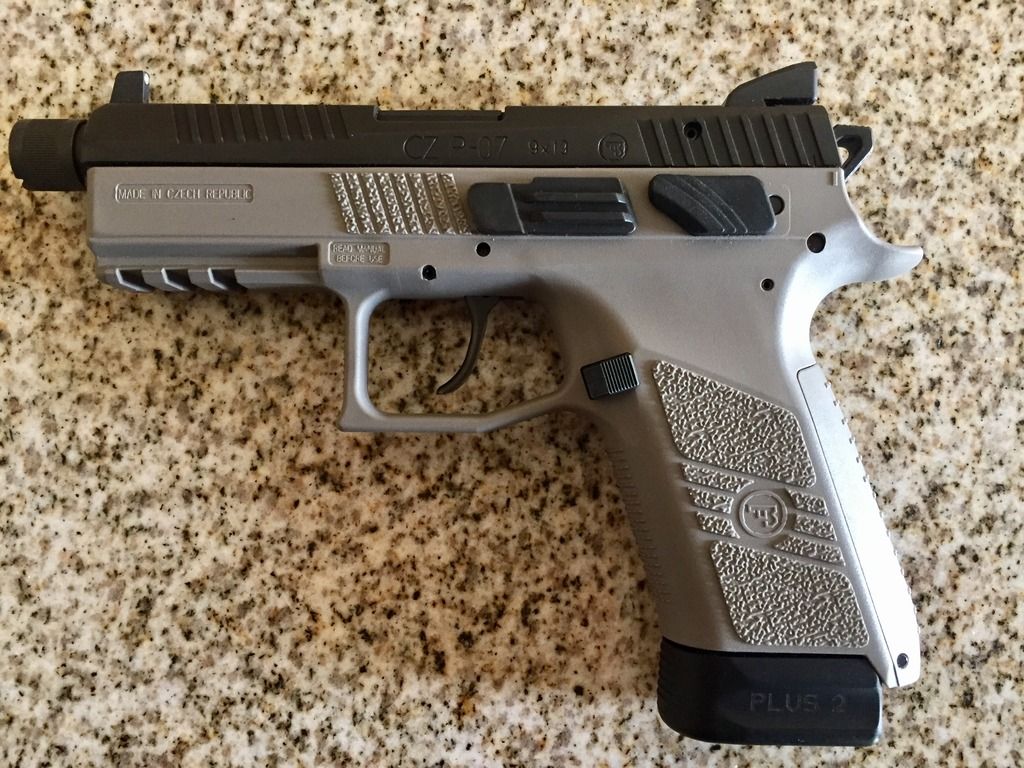 Took the gun out for a 200 rnd test drive today, and all is as it should be. Glock reliability, Sig accuracy, ergo's better than either of them; what's not to like?
Ya'll may remember, earlier this year I bought an AR-180 to fit an AR-180 magazine I bought.